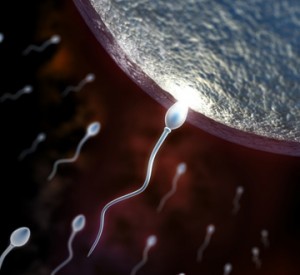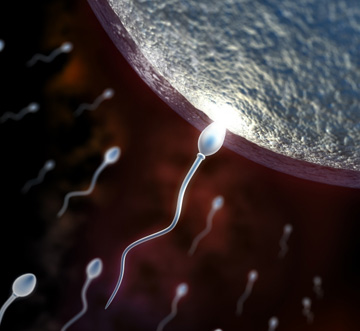 You're probably thinking "ewww why are you mentioning sperm?" So before I begin, let me remind you that you, were at one point in your life a sperm, and you are in fact a winner because of it… you lucky zygote you!
Sperm… there are millions of them, swimming around, wagging their tails (is that what they're called?) like little microscopic tadpoles. Each one on a mission, focused to get exactly it's desired outcome. Each one holding the potential for a unique creation.
Like sperm, there are millions of ideas in the world, but only a select few actually fertilize into reality. Why is that? Well I'm no doctor, but I can write an entertaining post, so here are my thoughts on why ideas are like sperm:
Ideas Need the Right Conditions – Put sperm on the parking lot of Wal-Mart on a 90 degree day and see what happens (please don't try this in real life). Realize that the conditions have to be right for the idea to hatch into reality. Putting your idea in the wrong context or market will be about as successful as selling hamburgers in India.
Ideas Face Barriers to Entry – Sperm face many barriers to entry. Condoms, a woman saying no (welcome to my life), and the millions of other sperm (up to 500 million to be exact). What life condoms are blocking your ideas? Self doubt, needless worry, fear of rejection? If a sperm felt that the egg would reject him why would he even bother swimming upstream? Likewise a successful sperm can't focus on the other 500 million swimmers, he needs to focus on himself and wagging his tail as fast as he can.
Ideas Need to be Nurtured – Even when the idea meets the right conditions like a sperm meeting the egg you still need to nurture it for a good while before it can actually become reality. The lesson here is to constantly nurture your idea, grow it, and wait at least 9 months before quitting!
Ideas Need Focus – the life of a sperm is pretty straight forward. If a sperm could speak it would simply say "Egg, Egg, Egg, where's the Egg, gimmie some Egg, Egg, Egg, Egg," kind of like this commercial. What could you accomplish if only "Egg" was on your mind (not in a literal sense guys)?
Ideas Start Small But Can Get Huge – Take your age, add 9 months and you have the distance in time that you were a microscopic organism (as sperm). Have you grown much since then? 😉
Ideas Die Quickly – According to good ol Wiki answers a sperm lives about 4-5 days even in ideal conditions. Good ideas don't last long either. That's why you need to pursue them while the iron is hot.
If you take nothing else from this post, realize that you probably have a ton of ideas, but only a select few will be your strongest swimmers. You probably already have a gut feeling about these I bet, so take a lesson from yourself in a previous life.
Swim hard towards your ideas, don't give up for anything, wait at least nine months, and make sure you're working in the right conditions. If you follow your own advice before you were born, you just might win the race all over again!
Can you think of any other reasons why ideas are like sperm?
Next time you visit a Wal-Mart parking lot on a 90 degree day, what will you think of?