This is an Other Side of the Fence article, in which I take the opposite viewpoint of a popular idea and/or debate a specific thought.
When scanning the personal finance blogosphere I ran across a guest post over at Fiscal Fizzle that read "There's no such thing as passive income."
That's a pretty bold statement and I couldn't resist clicking on it to see what the writer had to say. Basically the writer argues that there are streams of income, such as MLM, real estate, and other assets that provide income, but they need to be constantly monitored. There's always going to be competition, he argues, so nothing is truly passive.
Before I post my opinion let's take a little walk through passive income land to understand the concept fully.
What is passive income?
It's money that you make while you're sleeping… right? All you've gotta do is find some automated system, set it up, then let the money pour in, which sounds as easy as getting payday loans! I think I saw some adsense ready websites for sale somewhere online the other day, perhaps those will bring me passive income?
In reality, the formal definition of passive income is this:
"Income from a venture in which an individual does not directly participate."
Pretty exciting stuff, huh? For once, not participating can be fun, unless of course you're also referring to the rat race!
What Ventures Will Provide You With Some Passive Income?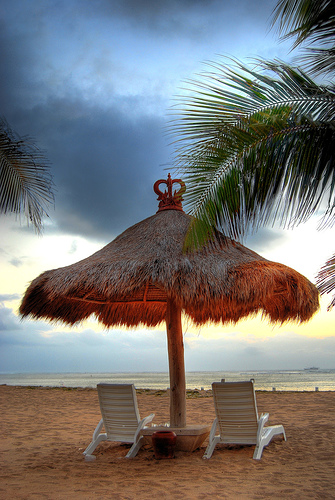 Good question, and let me count the ways. Below I've listed a few ideas, from which you can earn passive income. Keep in mind that although these are possible, they require a ton of hard work or cash up front.
Information Products – Build an informative product, either a book, dvd, tutorial, or anything that's valuable to people. Package it in an easy to use format, set up a store on Amazon or create a website that is automated with paypal and walla! – you've got a passive income stream… that of course depends on if you sell anything. Much like blogging you'll not only have to build the product, you'll have to market it as well, which could be automated. The definition gets a tad blurry since your work is done up front, but you'll be paid in a passive manner on the back end.
Venture Capitalist – Investing in companies and riding the wave of the entrepreneur who's creating the product, rather than doing the work yourself. Anyone who invests in stocks is following this same principle.
Investments – Bonds, dividend stocks, or even investing as a silent partner in a real estate portfolio will all give you passive income.
Online Income – This one is a bit touchy, but if you have a niche website that is established and has "online equity" via backlinks and ranking in Google, it'll be awfully hard to get knocked off the top spot. If done right the website can be completely automated and produce passive income. The trick is to build a website that doesn't require updating and is built around timeless content.
Royalties – Depending on your artistic ability (you have it if you believe you do, you don't if you think you don't) you could work hard and create media of some sort which would collect royalties. Whoever owns the rights to popular artists such as the Beatles is doing very well… that is if be bought low enough to make a good return on his dollar.
Essentially, the common bond to all these is having the ownership rights to something that provides value to others and is not easily replaceable. If you want to create passive income you're most likely going to have to create something of value and make sure you own it. The reason most people don't achieve passive income, is because this is one of the hardest possible things to do.
Passive Income Doesn't Mean Getting Rich
If you pursue and even accomplish passive income, it doesn't mean you'll become rich. The two are often thought to be synonymous, but passive income usually gives you more time by eliminating as much need for work. You may only need $40,000 a year in passive income to live the life you want, but that doesn't mean you're rich. By working towards passive income you're taking steps to build wealth rather than simply be rich.
Personally, I'd rather have $40,000 a year in passive income today than $1 million 20 years from now.
Passive income does exist, and it is gained by those who are smart enough to structure their lives and businesses around automation and/or the ownership of things others value. Working for passive income will be a more treacherous journey, but the fruits of your labor will be well worth it down the road.
What do you think? – Is passive income something that's worth shooting for?
Do you believe in passive income and how do you plan on achieving it in your own life?
Image from McGraths