The planning is done and we're ready to turn this concept into a reality. Much like a construction crew needs a plot of land to build a house, we now need somewhere to put our website. Therefore, we need a domain name and some server space (via a host) to store the information.
Choosing the Domain
Since this is a travel site we're not going to be having a lot of steady readers like Planting Dollars. It's a niche that is only going to be valuable for those visiting or moving to Waikiki for the first, or maybe second time. Therefore the domain name needs to be easy to remember and focuses on our keyword, which in this instance is Waikiki.
There are a lot of domains already picked over so you'll more than likely have to get creative with the name of the site. We're not going to get waikiki.com or waikikibeach.com however we can get something close.
A trick I like to use is adding a verb to the front of the desired domain name or another noun at the end. Therefore you still have the keyword in the domain name and are only adding one additional word. For example we could name the site:
DiscoverWaikiki.com
EnjoyWaikikiBeach.com
WaikikiBeachGuide.com
You can also add hyphens to the domain you're interested in since hyphens are search engine friendly. As a result the domain could be something like:
Discover-Waikiki.com
Waikiki-Beach.com
All-About-Waikiki
The trick to remember here is that you keep the keyword in the domain. This doesn't work for brand names like Yahoo or Google, but for this type of site the keyword is essential to have in the title since it creates association for the visitor and is easier for Google to understand your niche topic.
Checking Domain Name Availability
Whenever I want to see if a domain is open I go to Checkdomain.com. You can also use Whois.com, either is fine, I'm just in the habit of using Checkdomain.com.

Choosing Your Host
After you've brainstormed your domain you can now chose a host. If you'd like to build a similar site as to what I'm doing and follow the same processes you can use the same host as well. I use bluehost.com for all my hosting and have great things to say about them. You can pick up hosting for less than $7 a month which is pretty cheap considering you're using it to start your own business.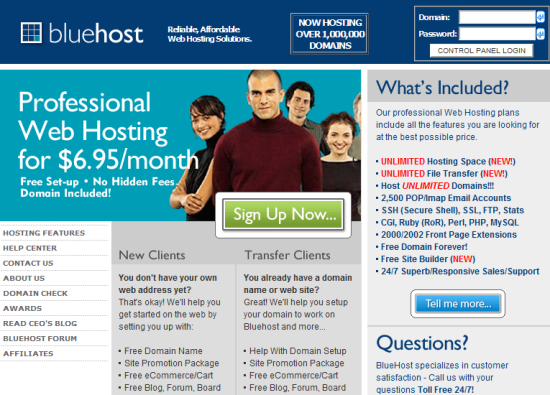 You're simply going to want to press the green sign up button on the front page, then on the following page enter the domain you've decided, followed by entering your contact information and credit card info and you're done. It's pretty easy to register a domain and get hosting so just follow their two steps and you'll be the proud owner of your new piece of internet land.
In the next post I'll show you how to go about setting up the website with the host, but for now just know that I highly recommend bluehost.com and have had great luck with them.
We're now on our way to building our travel niche websites!