Welcome to the Waikiki Travel Site Series. This series will document my journey in creating a successful travel niche website for Waikiki, Hawaii. I will share my experiences and process with you along the way so that you too, can build a travel niche website!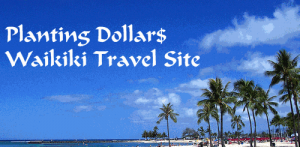 You'll recognize a Waikiki site update post because it will say "Waikiki Site" in the header and I'll place this image you see to the right on all posts.
Waikiki Travel Site Step By Step:
Planning
1. Introduction to the Site Concept
2. Checking for Site Demand
3. Planning the Site with a Sitemap
4. Sizing up the Competition
5. Can it Make Money Online?
Building
6. Choosing a Domain and Host
7. Adding WordPress and Thesis Theme to your Host
8. Adding Content to Your Site
So Where is Waikiki?
If you're not familiar with where Waikiki is take a look at the map below. Waikiki is a touristy area of Honolulu, Hawaii on the island of Oahu. It's a very popular area with tourists because of its amazing beaches, proximity to the dormant volcanic crater Diamond Head, and great location just a few miles from downtown Honolulu and Pearl Harbor.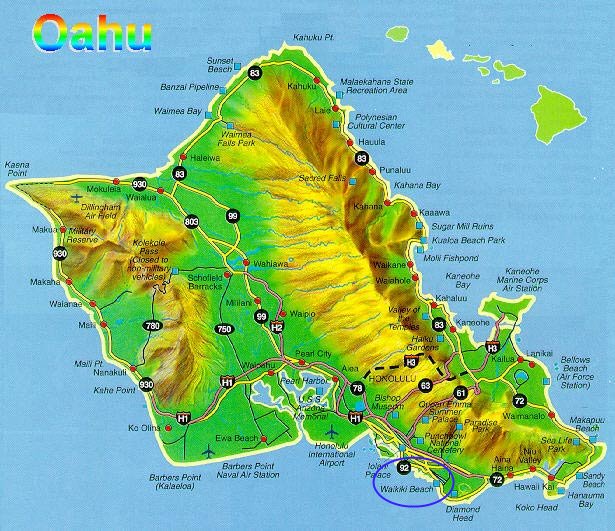 If you have any questions as I progress along this journey feel free to contact me as I'd be more than happy to answer your questions.