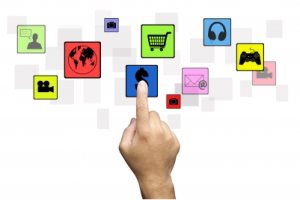 Starting your own business is easier than ever. Online sales are booming, with more people becoming confident in the security and the timely delivery of their merchandise. You don't have to be a big name or have the high-dollar baller brands to bring in the sales. According to www.metrics.com and Forrester Research, 91 percent of the $248.7 billion dollars spent online are for small ticket items – defined as items $500 or less.
Sell Everything!
Learning to sell products online can look like a big, mysterious process, and there's a lot of jargon in the marketplace. You don't have to be a behemoth like Amazon, or be a fixture on eBay, or work some kind of magic with Google to get hits. There's a plethora of simple ways to turn hits to visitors, visitors to browsers, browsers to shoppers, and finally shoppers into clientele. With just ten small improvements to your website storefront, you'll be able to see the difference in your balance sheet in very little time at all.
1. Make sure your website loads quickly. If your eCommerce platform doesn't offer a CDN (Content Delivery Network) it's time to think about a new host. A CDN is a network of servers in different data centers worldwide, that delivers your page more quickly by loading it from the nearest local server. If a page takes longer than six seconds to load, your edging close to the cutoff of the eight second attention span – that's one second less than the attention span of a goldfish.
2. Give customers a 'quick view' option. When browsing a catalog page, being able to click a 'quick view' option without having to leave the page saves browsing time. If your customer is really interested, they can click from the quick view popup to the product page proper. If not, they're able to return to browsing by simply clicking anywhere on the page.
3. Give each product its own page. Quick view isn't enough. If marketing is a conversation, the page is your salesperson. The product should have an informative, engaging page, with intuitive navigation, and nothing in the way of additional distractions. Put a Facebook button on the product page and you've lost a customer to a game of Candy Crush Saga with Aunt Sally.
4. Make sure each product has a unique description. Don't copy and paste the manufacturer's description, but present the information and product specification in an informative and active way. If you feel you can't manage it on your own, there are freelance writers who would love the gig – and the money. Highlight the description with the best photography you can manage, showing multiple views of the product where pertinent.
5. Solicit user input and participation. 'Likes' on Facebook, reviews on Yelp or Google, and even photos of customers using the products they purchased from you can help other customers make the decision to buy. In the marketing conversation of the Internet, users listen to other users, and factor their happiness or unhappiness with a product or service into their own decisions to buy. Seeing another user with the product, or reading about them using it helps them to visualize the product in their own hands.
6. Offer wish lists and a save or email shopping cart option. One of the major causes of shopping cart abandonment is the customer wanting to get an idea of the cost of their order with shipping. They intend to purchase, but just not right now. Giving the customer a chance to save their cart, transfer the items in their cart to a wish list, or email a copy of their cart can bring them back later to make the purchase.
7. Allow customers to checkout as guests. They like you. Just maybe they don't like you like you. They might not want to commit. It's a big step. They feel vulnerable. Give them a little time and space. Ease up on the pressure and let things proceed naturally. Allowing a customer to check out as a guest instead of signing up removes a major obstacle between the yes and the "Submit Order" button – which is the very last place you want to have the Big Commitment conversation.
8. Offer free or reduced shipping. You would be truly surprised what people will do to hit that minimum for free or reduced shipping. They will hunt for items in order to qualify, arrange and rearrange their carts, and check out with a sense of satisfaction that they might have spent a little more than they'd planned, but they did get a great deal on the shipping.
9. Make your checkout smooth and fast. When UPS talks about shopping carts, you want to listen up. The shipping industry's heavy hitter says that 81 percent of online shoppers want an easy, fast checkout, and that it was the number one factor in their feelings of satisfaction with their online transaction.
10. Follow up on abandoned shopping carts. Not every dumped cart is a lost sale, and following up on that abandoned cart with an email containing a better deal on shipping, or a discount coupon code can often lure the customer back to complete the transaction. It's estimated that 63 percent of those carts are n