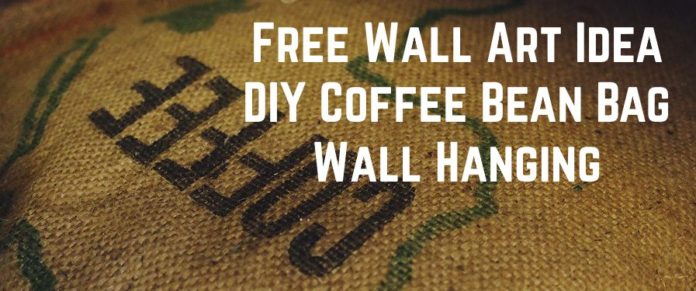 If you're looking for another interesting wall art idea consider using coffee bean sacks. Coffee sacks are cheap, plentiful and often have interesting art designs. You can purchase them while you're traveling or oftentimes from your local coffee shop. Next time you stop by a locally owned shop ask if they have any extra coffee sacks that they were going to throw away or that they'd be willing to sell you for cheap.
I know in Milwaukee there are a few places that sell the coffee sacks they get from shipments for only $2 each, now that's cheap! You can then take those sacks and cut out a unique section for wall art, or use the whole thing like the image below.
These are a great, cheap way to decorate a wall while creating something about a product or destination that you may have a connection with, which could be much more meaningful and less expensive than just another wall item from a big box store.
Have you ever decorated with coffee sacks? Send me an email to ryan@plantingdollars.com with your image and I'll post it on the site to show others how you made it look great in your room.