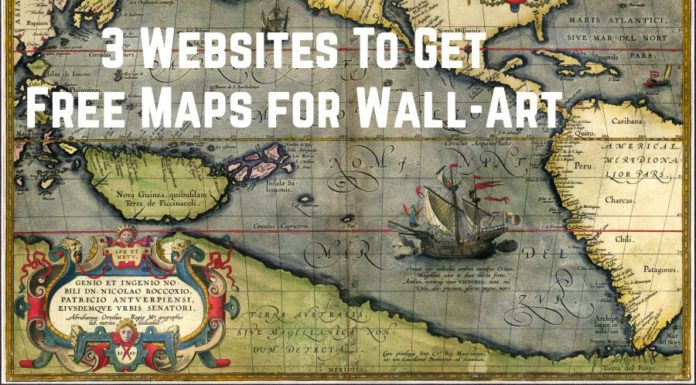 A great conversation piece and easy DIY wall-art idea is using old maps. Whether it's early America, the trade routes of China or current day Europe, maps are a great way to display geography that interests your personal tastes and possibly places you've visited while travelling.
There are a few online resources where you can find great images to print out and even distress yourself to make them look unique on your wall. Old maps look great when they're framed as well, so consider the size of the print to correspond with a frame that you either can pick up at a thrift store, or make your own.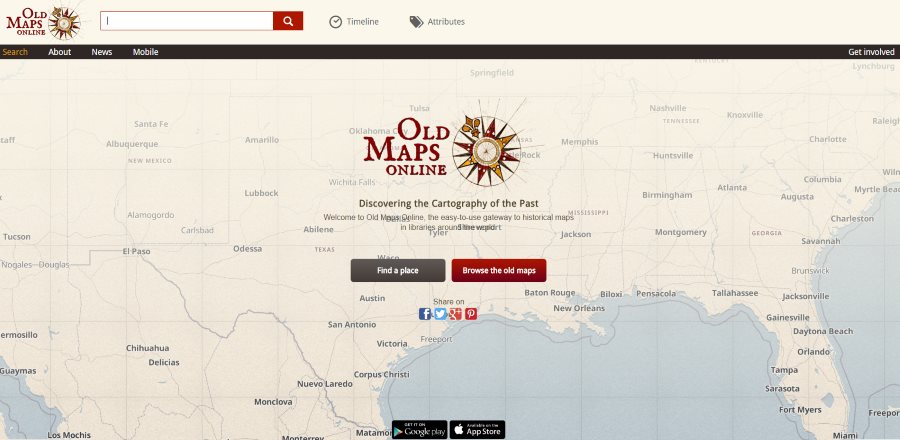 Old maps online is one of the coolest map sites I've seen on the internet. You can literally drag over areas of interest and it will automatically load maps from that particular area.
The intuitive nature of the website makes this feel very easy to use. By using old maps online I was able to find some really cool maps in my area. The favorite one I found was this old bicycle route map which is shown below.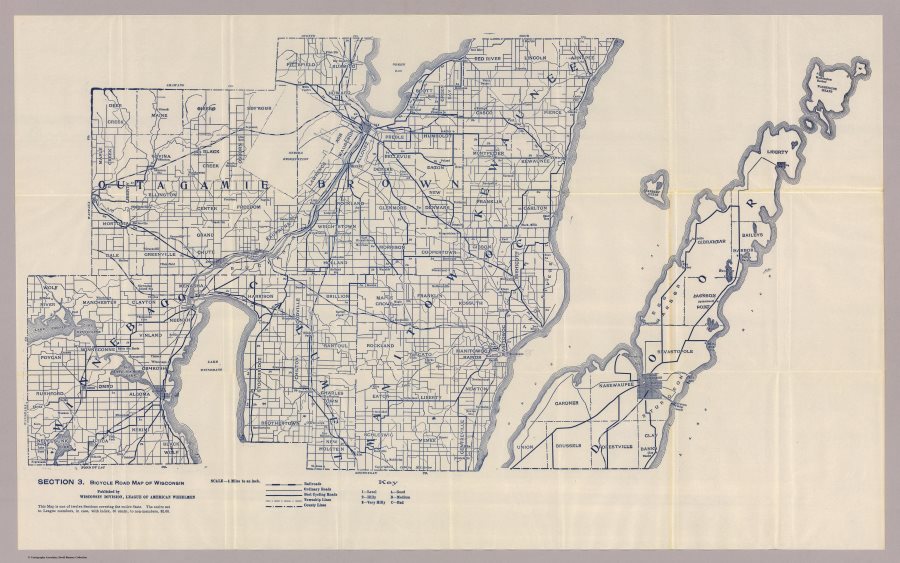 The data from the website comes from a number of sources including A Vision of Britain through Time, the Moravian Library, the David Rumsey Map Collection and a bunch more.
This is by far the best site to start with when looking for cool free wall-art maps. So go check out Old Maps Online here.
Hosted by the University of Texas, the Perry-Castaneda Library Map Collection is a catalog of maps that were scanned in by the university. This collection isn't as easy to use as Old Maps Online, but you can still find some unique pieces. The pieces are scanned in high quality so you can still easily use them for prints.
The Perry-Castaneda Library Map Collection does also provide useful resources for other websites you can go to, to get even more maps, which is very useful.
Check out their collection here
This is the weakest option of the three, but there are still some gems in this Flickr group, which currently has over 3,100 photos in the pool. You'll have to scroll through or search directly as they aren't organized via a map search, but there are still some cool maps that I found browsing through this site.
If you're also into old maps, this would be a great place to connect with others who share the same interest.
Check out the old maps Flickr group here.
Printing Old Maps
Once you've found the map(s) you'd like to us as wall art, there are several places you can go online to print them. The cheapest option I found while searching for online printable posters was Walgreens. I found poster printing, which you can pick up locally as well for a little over $10. Other printing sites were often much more expensive than that.
However, if you find a cheaper option for getting old maps printed, please share in the comments below. Likewise please share below any other free sources of high quality printable maps that others can use for free wall-art in their pads.
Once your print off the maps they'll look a lot better in framed, so I recommend checking out some of the best deals over at Amazon, which are listed below:
Please leave a comment if you know of any other sources for free, high-quality historical maps.
Looking for more free historic wall art ideas? Check out this article on getting free historic birds eye panoramic wall art from cities around the US and Canada.