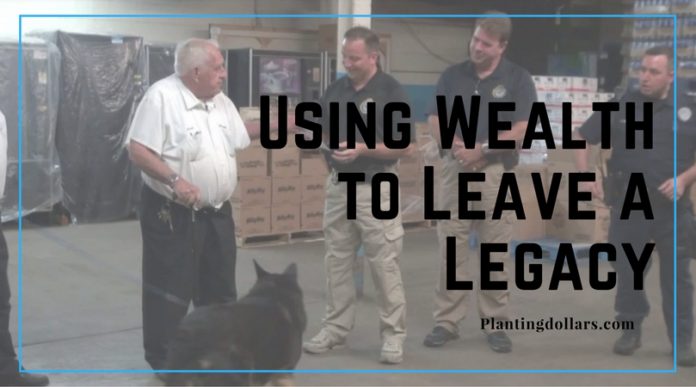 "I think change needs to be ego-less. It's not about my leaving my fingerprints or a legacy. It's more important to be part of a process by rolling up your sleeves, being on the ground, initiating projects, starting campaigns – you know, building stuff.
-Queen Rania of Jordan-
One of the best reasons to build wealth and achieve financial freedom is that it frees your time to give back and focus on things that matter more than collecting consumer items like a bigger house, bigger car, the newest electronics and the list goes on and on.
I recently listened to a local radio station who spent a solid half hour talking about their experience with a humble, yet wealthy individual who left his mark on the community without expecting anything in return. I really enjoy stories like these because it often involves people who lived the basic principles of building wealth, and nobody even realized they had as much money as they did!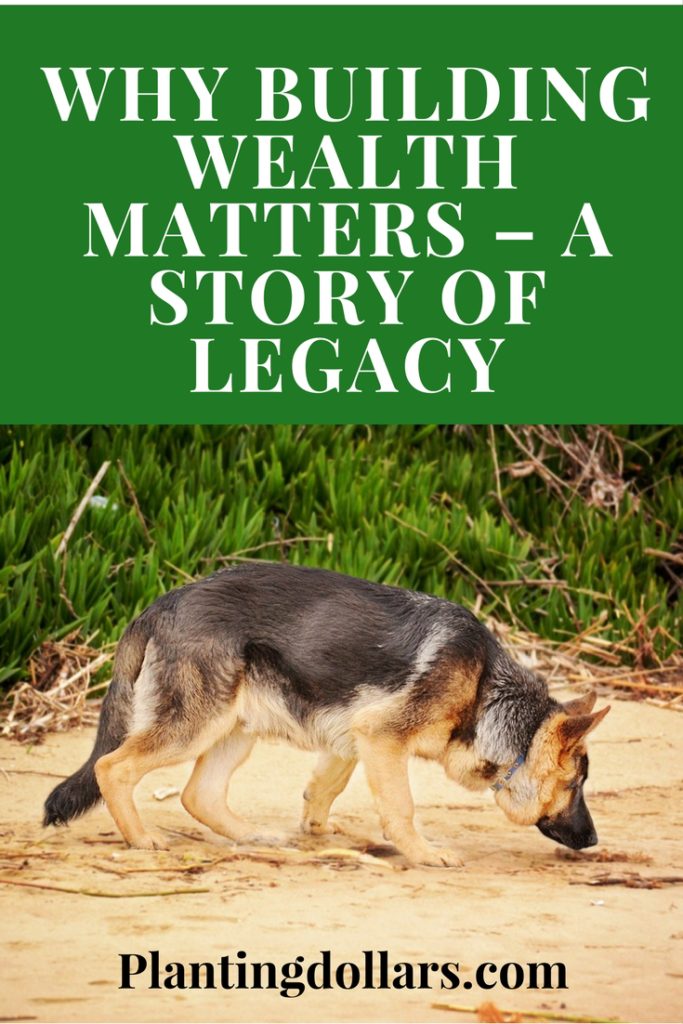 Some of the wealthiest people in the world continue to work and lead humble lives applying the principles of wealth that cannot be broken.
Meet Stan Kass. Stan built his wealth through starting a vending machine company (Skylark Vending) in 1950 that continues to operate today even after his recent death.
After his wife passed away Stan started to build his legacy by funding police dogs to for departments in Wisconsin. Over 28 dogs in total!
I did a quick search and the price to purchase a police K9 ranges from $2,000 – $10,000 per dog (source) depending on the level of training, so Stan ended up donating hundreds of thousands of dollars to provide K9's for police departments.
"I think his legacy will be quiet involvement, impact on the community really really his love of animals," said Mark Kass, Stan's son.

In the past six years, Stan Kass bought 28 police dogs for departments from Milwaukee to Brown deer, to the VA to Brown County — the list goes on."
–Source–
Stan has such a simple, but powerful story. Work consistently and hard, enjoy people and you can build wealth over time to them give back and build a legacy to make the world a better place.
Stan was still working at age 82 and would be up at 4:45 to head to work each morning. He said he continued to work simply because he enjoys meeting and talking with people!
Stan has a brief soundbite talking about his work habits which you can listen to here.
Through hard work over a long period of time he was able to build a substantial net worth which then allowed him to give back in a way that was meaningful to him. How awesome is that? For Stan it wasn't about just acquiring money, it was about building a legacy and enjoying the work he did everyday.
Do you know any similar stories to Stan or know of someone who was able to become "the millionaire next door" and provide a legacy to the community? Please share your stories below.