You'd be hard pressed to find a person who doesn't want to be financially free, but I bet it wouldn't be too hard to find someone who couldn't tell you what they'd do with that freedom. The day that you become financially free what will really change in your life? Will the angels sing and your problems melt away? Will everyone bow down to your greatness and become your raving fan? I'm going to go out on a limb here and say probably not.  So why do you want to be financially free?
Becoming rich (or wealthy rather) simply means having money. I discussed what money was in a recent post, but as a refresher this is how I view money.
Money = Choice = Freedom = Ability to Fulfill Your Dreams and Purpose.
The day you become financially free you'll simply have the choice to do the things you want.
Let's pretend, being the nice guy that I am, I gave you $10 million dollars right now, how would your life change? You might quit your job, you might take a trip around the world, or you might even donate it to charity, but then what? If you're like most windfall heirs, within a year, you'll blow the money or get bored with it. After living in Hawaii for two months I have discovered that going to the beach everyday does get old.
Becoming financially free is only desirable to those who have something they want to be freed from. That might be an odd thought, but if you're already living a life pursuing your purpose you most likely don't have that much motivation to become financially free. Living frugal and following your passions will allow you freedom each day to pursue what you enjoy.
There Needs to be an Underlying Motivation
Financial freedom means that you'll have the ability to do whatever you'd like because you have the freedom of time. If you have unlimited time you need to fill your time with something. How do you decide this?
In a word – Purpose
Without purpose you haven't a clue what to do with your time. You'll flounder, you'll struggle, and you won't feel complete. Without purpose you will not be compelled to make great change in your life because purpose is what drives each and every one of us. I will save the concept of purpose for a later post, but when thinking about financial freedom, realize that your purpose is directly related to making this happen.
Realize that material objects are not your purpose. Like money, they are only tools.
Why I Want to be Financially Free
One of the major reasons I started this blog, and why I write about the topics I do is because I want to become financially free. I want to be rich in knowledge, in friends, and in experience. However, even though I write about personal finance, small business, and real estate I don't desire a summer home in the Hamptons, the newest Mercedes, or the finest wines. I don't care to impress anyone with my bank accounts or rub shoulders at the country club.
You're probably wondering… "Well why do you want to be financially free?"
Money is power, and I want the ability to make a positive change in the world with that power. Money only magnifies the beliefs and ideas of the person who holds that money so money could be either good or evil depending on who has it.
When I struggle to continue with my pursuit to financial freedom I don't look up pictures of mansions or Ferrari's online. Rather I look at things that are related to my purpose and that will make the world a better place. The things are much more fulfilling to me and if accomplished will bring me, and the world, much more value.
Here are 3 examples related to my purpose that motivate me to work towards becoming financially free.
Ocean Conservation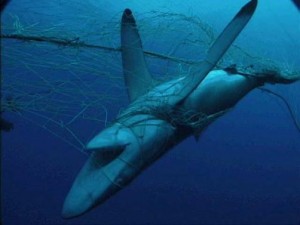 With shark photography being my dream job it should come as no surprise that I am attracted to ocean conservation. The idea of reef degradation and shark populations being destroyed really tugs at my heart.
I would like the ability to work as an advocate banning overfishing and in particular the practice of shark fining. Having financial freedom will allow me the time and freedom to pursue this purpose further.
Personal Finance Education in our Schools
This blog is a projection of my beliefs. One of which is that our schools need to teach kids the power of personal finance education. I would like to be a catalyst for this change and through this blog I hope to help change the opinion of others by making them more aware of the issue.
In the future my financial freedom will give me the time and ability to lobby for these changes and become an advocate for financial education in America and around the world.
The Ability to Spend Time With my Kids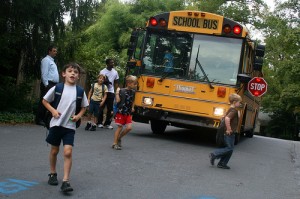 I don't have kids… yet… Heck I don't even have a girlfriend at the moment, but I wouldn't be surprised if one day I end up getting married and having children (seems like the popular thing to do)!
When that happens I want financial freedom so I don't have to choose between work and my kids. I want to be there for them and give them every opportunity possible. That means making sacrifices today, but it will be well worth it.
John Chow, one of the most well known internet marketers, recently created a video about financial freedom from his dot com lifestyle and how he has the freedom to take his daughter to the park in the middle of the afternoon. I'm motivated by what he has and don't want my kid(s) to be in daycare.

It's easy to make a lot of money, however it's much harder to determine what to do with that money and to find your purpose.
I challenge you to find true motivators that can fuel your desire of financial freedom
. Let go of the idea of helping yourself and motivate yourself through helping others. By doing so you'll become much more fulfilled and, ironically enough, you'll be more likely to become financially free.
Readers, why do you want to be financially free?
What motivates you towards financial freedom and what are some of the causes you'd like to donate more time and money to?
Image from Zarajay