CNN recently created a video in which they asked New York residents in Central Park a simple question "How would you spend an extra $20,000?"
Most of the people whom they asked were puzzled, not necessarily sure what their answers should be and the range was huge from shopping, to investing, to starting a business, to buying a car. I didn't hear anyone say I'd invest it in a retirement account though!
Watching the video put the obvious into perspective. Most people don't know what to do with their money or any gifts of money they would receive. Too judgmental? Perhaps it was because nobody had any specific answers such as I'd invest in X, or I'd buy X car, or I'd do X just made me realize that the people who were asked didn't have any sort of goal they were saving towards otherwise that would've been their first response… right?
In any case the video made me wonder whether $20,000 is a lot of money, what you could do with that $20,000, and what your responses would be to that question.
Is $20,000 even a lot of money?
If you go on a popular game show such as the Price is Right or Wheel of Fortune it wouldn't be a bad day if you made $20,000 in prize value and/or cash. People are genuinely excited to win that much money so it can't be that small of value. As the video closes out one of the guys says "I'm at a loss; $20,000 isn't a lot." So is that much money a lot to you?
That same gentleman said he'd use it towards the $2 million dollar loft he'd like to own in New York City. That's only 1% of the value of the loft! Think of how long you'd have to save up to afford living in a place like that on a median wage! If you aren't setting your eyes on an expensive NYC loft what other things could you do with that money?
What can you do with $20,000?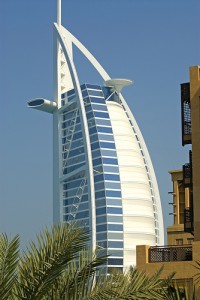 You could buy a Mini Cooper
You can invest it for 30 years and turn it into $265,353 at a 9% rate of return…
You can buy 40,000 donuts which is enough to last you 109 years (without inflation and the cost of your heart surgery).
You can stay at the Burj Al Arab for 3 nights
You can live in Thailand for two years
You could feed 80,000 children in Africa for a day or 220 for about a year.
The options are limitless, but I thought I'd use this example to show you the power your money, even if it's not a lot of money to you it begins to stretch further when you look in different places. If you'd like top of the line (think pareto and living in America) then your $20k won't go too far. But your $20k could probably make a fairly significant impact somewhere else. Would you prefer three nights in a hotel or feeding 220 children for a year?
For me, is $20,000 a lot of money? Yes… I could comfortably live on it for about a year and a half here in Honolulu, but that's just me, and as a recent college grad I haven't made millions (yet 😉 ), but to you it could be pocket change.
What I'd Do with an extra $20,000
In the spirit of the question originally asked my response at the moment would be… I'd pay down the majority of my student debt and that would be about all. Nothing fancy, no travel, shopping, or 1% of lofts for me, but I would gain something that's more valuable… Piece of mind in my financial security which I value much more.
What would you do with an extra $20,000?
Is $20,000 a lot of money to you or not so much?