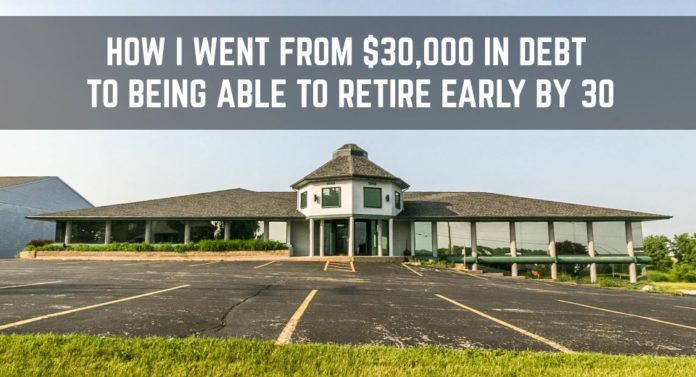 I'm often asked about how I got to where I am, and there will never be an exact formula, but below is a timeline of how I went from jobless after college and in $30,000 debt, to being financially free at the age of 30 and able to retire early if I choose, only eight short years later.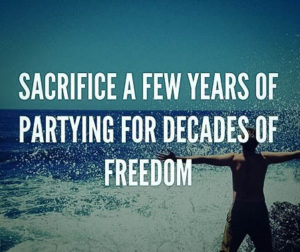 2007 – 2009 – Became a real estate salesperson while in college, but failed miserably. It's hard to sell houses when you've never owned one yourself and are still in college. There was also a major recession during this period, but at the end of the day, it was my fault I wasn't successful at this. During this time I was working as a bartender in the evenings to support myself. Through taking on as many hours as I could, closing a few real estate transactions, and living with roommates I was able to save $5,000 in a Roth IRA. I remember how $5,000 felt like a ton of money at this point in time.
2008 – Graduated College during one of the biggest economic collapses in recent US history. Job prospects are pretty bleak at this point.
Late 2009 – 2010 – After applying for hundreds of jobs during the great recession and being rejected constantly I Moved to Honolulu via a one way ticket and lived there for a little less than a year, waiting tables at a busy tourist restaurant on Waikiki beach. I moved there with $7,000 to my name that I had saved bartending in Green Bay and living frugal. I moved to Honolulu to explore my passion of scuba diving and to challenge myself with a new experience.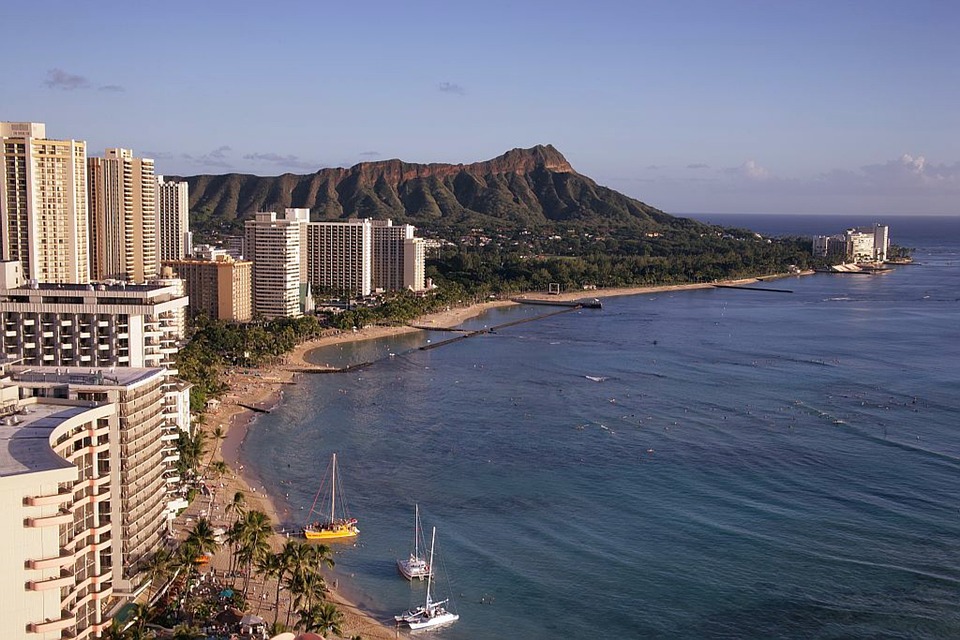 Late 2010 – Moved to Milwaukee, continued to bartend, and taught myself how to build websites during this time.
Early 2011 – Moved back to Green Bay, my hometown, and finally got the opportunity to start using my degree in finance. I began managing commercial property as a full time day job. During this time I continued to work as a bartender in the evenings and lived solely off my bartending wages while saving 100% of my day job income.
2011 – Purchased first house for $37,000, which I still live in today. 2 bedroom, 1 bath post WWII home in quaint neighborhood that needed work. It's about 760 sq. ft. see the before and after pictures here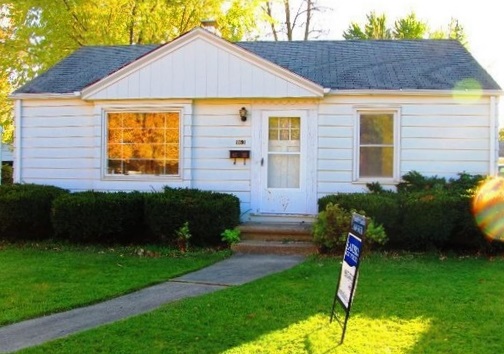 2012 – Saved my full income for the year $36,000 and paid off my house! Continued to live off bartending wages and live frugally.
2013 – Purchased a Photo Booth Rental Business from a motivated seller moving out of the area that I found online. Got a great deal and had it paid off after only 10 bookings. Was able to quit bartending and made more running the Photo Booth Business on the weekends. Learn more about my experience running a photo booth business.
2013 – Paid off my college debt 5 years after graduating. Fully funded retirement accounts with 1.5x annual income. Set it and forget it!
2013 – Purchased a commercial property (46,000 sq. ft. eleven tenant industrial / office property). Property assessed at over $2 mil, but was able to purchase for $575k with two other partners.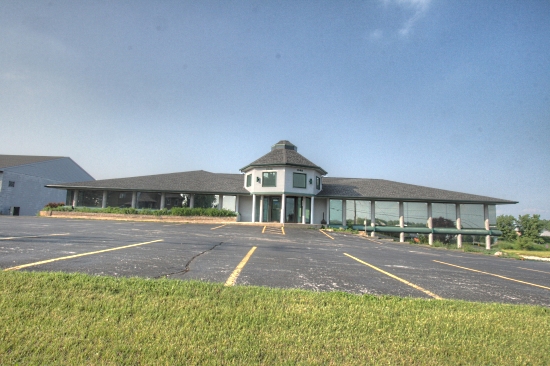 2014 – Purchased 8 apartment units – 10% down land contract direct from original developer of the project who owned them for 30 years. The down payment was $36,000, which I got by applying $10,000 in cash savings, and $26,000 from part of a mortgage I took out on my house (which was previously paid off in 2012) to finance this deal.
2015 – Got a raise, continued saving all income from day job of $50k / year.
2015 – Purchased a fixer upper house for cash in my neighborhood. Spent $30,000 on the house, but still need to stick about $10k to fix it up. This is currently a project I need to finish in 2017 and get rented out.
2016 – Crossover point easily reached and able to now live off passive investments! With the commercial property re-occupied with tenants, the apartments performing okay, the photo booth business running smooth, websites bringing in income, and having the ability to work remotely often for my daytime job, I've finally reached my goal of being able to live off my passive income streams. However, I enjoy working and projects, so will continue to work and save with my day job and grow my businesses. I can currently save my whole salary from work, most of my real estate income, and live off income from websites I've built and photo booth bookings I do occasionally on the weekend.
Lessons I've Learned Through Achieving Financial Independence
There are a plenty of financial lessons to be learned, but there are a few that really stick out when I look back at how I got to where I am today:
You Need to be Powered by a Big WHY? – In order to make sacrifices and continue through motivating yourself along the way you need to be emotionally attached to a specific outcome. For me, that was getting to a point where I was free from debtors, risk of lost income, and then had the ability to travel the world and explore my passion of scuba diving, photography, and other hobbies.
I never raised my standard of living and continued to live like a college student for the whole period. See my average basic monthly budget.
Drive the same car – I still have the same car after 10 years. It was 5 years old when I bought it in 2007 and still runs great.
Find Cheap, Decent Housing – I never spent more than $600 / month at anytime on housing. This was accomplished by having roommates and buying a fixer upper house.
Get free hobbies – For me this included hiking, exercise, photography, programming, writing, along with a few others.
Go to Restaurants Sparingly – I only frequent them on special occasions, my big splurge is going to chipotle now maybe once a week, but sit down restaurants will really kill your budget quickly. I find it fun to cook and try different recipes at home often.
Focus on the Big Wins – negotiate hard on big ticket items like housing and cars. You can buy a lot of small things when you win big negotiations.
Always Have a Side Hustle – Throughout the past 8 years I've always had a weekend or evening side hustle which pays for all, or at least the majority of my basic expenses, then use my day job salary for saving and investing the rest into other projects. Without an amazingly high income, you need to have a side hustle in order to fulfill this lifestyle. Rather than going out every night at the bar, I just stood on the other side, which was still really fun for me!
The Numbers Don't Lie – I needed to reach my crossover point by saving huge chunks of money and spending very little, typically less than $15,000 / year.
You Can Do This Too – I didn't have a crazy good job, or a certain set of skills that really gave me a leg up, just a desire to learn and willingness to work. You can do the same.
The Pros and Cons of Graduating College During the Great Recession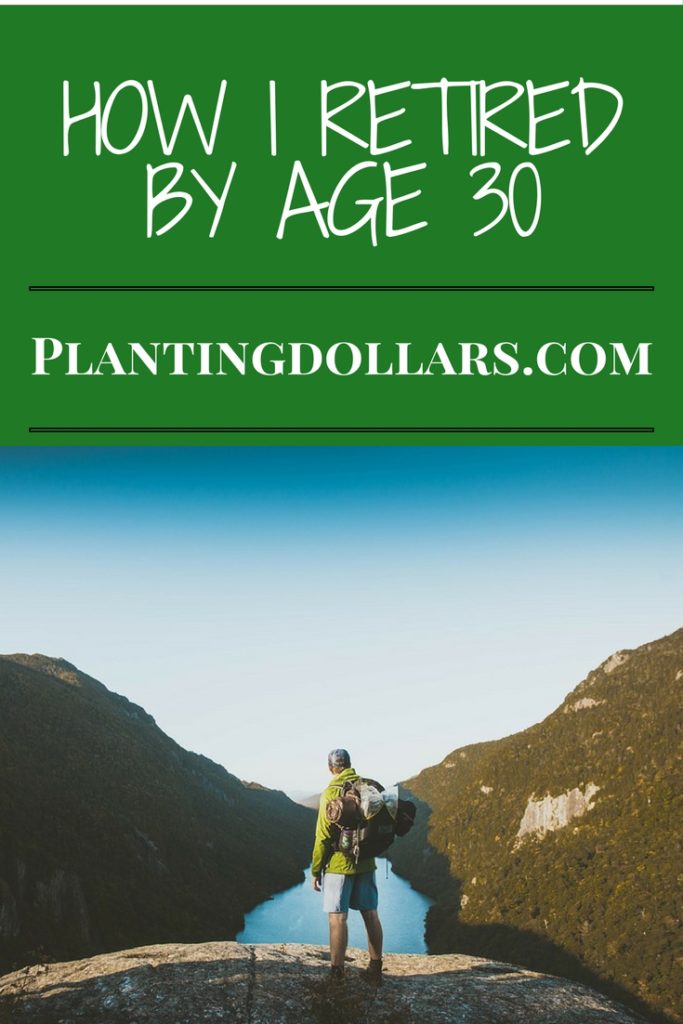 I was cursed and blessed by the great recession. I was cursed in that it was almost impossible to find work in my field after graduating from college. It took over three years before I was able to work in my field and wasn't just waiting tables or bartending. However I was blessed because the recession provided opportunities to scoop up properties for cheap when there were many foreclosures on the market.
I Didn't Feel Deprived, It Was More of a Fun Game
I'm driven by challenge and pushing my boundaries, so looking back on this my lifestyle doesn't feel like deprivation. My budget is still at the same level, because it's become my normal and I feel very comfortable. Now after reading this people might think I'm a hermit, or really skimped on things, but it was far from it. I've been able to do most of what I want during this time. During my time of massive saving I was able to take a least one trip a year, eat healthy, workout, read to grow my mind get myself a pretty sweet place to live. This hasn't been deprivation, but a great experience that provided confidence proving to myself what is possible with enough determination, focus and action.